Invitation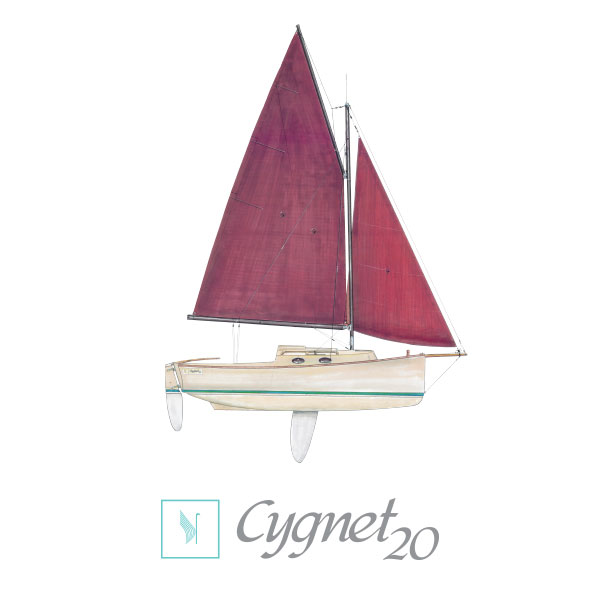 An Invitation to view the Bluewater Cygnet 20
A New Gaff Rigged Sailing Yacht to be launched at the Sydney Boatshow.
Bluewater Cruising Yachts Pty Ltd, a proud Australian boat building company based in Lake Macquarie,
NSW is pleased to announce the launch of the Cygnet 20.
Reminiscent of the sturdy little yachts of yesteryear sailing on the bays of England's West Coast,
the new Cygnet 20 Modern Gaffer has all the charm of the classics with the ease and affordability of modern yachts.
Its traditional look and sweet lines will turn heads on the water, at every sailing club and
boat ramp providing any owner with genuine lifetime pride of ownership.
Charming Classic Design
Superb, Versatile Performance
Easy to Handle – Fun sailing for all.
Affordable Yachting for Everyone
We hope you can join us on
Friday, 4 August 2017
5.30 pm to 7.00 pm
Located Marina M27 & M28 - City Side (East)
Light drinks and finger food will be available.
We look forward to show and talk to you about our new
Bluewater Cygnet 20 at the Sydney Boatshow.

Could you please confirm if you can attend at this time.
If this time does not suit please feel free to come down and see me anytime during the Show for a closer look.
May I take this opportunity to thank you for supporting a local, Australian boat building company.
Kind regards,
DAVID BRADBURN
MANAGING DIRECTOR
BLUEWATER CRUISING YACHTS PTY LTD