Christmas Letter 2013
It has been another successful year for Bluewater in these difficult (high Aussie dollar) times. New boat orders have been non-existent even though we have had good enquiry and contracts sent out. The second hand market has dropped by approximately 1/3 which is why new boat sales are so slow.

We invested in the camper market 6 years ago and this has proved to be a wise move as this market is booming. We are currently employing 10 staff to cater for this demand which will be increasing to 16 in February 2014 and possibly 20 by mid year.
We have also been fortunate to pick up a Cheoy Lee 52' refit for a Sydney couple, Alan & Rachelle Rose which is a 2 year project for 4 extra staff. This will be the biggest boat Bluewater has built (displacing 32 tonnes) and will be an exciting project. We welcome Alan, Rachelle and their 4 beautiful children (and one on the way) to the Bluewater family.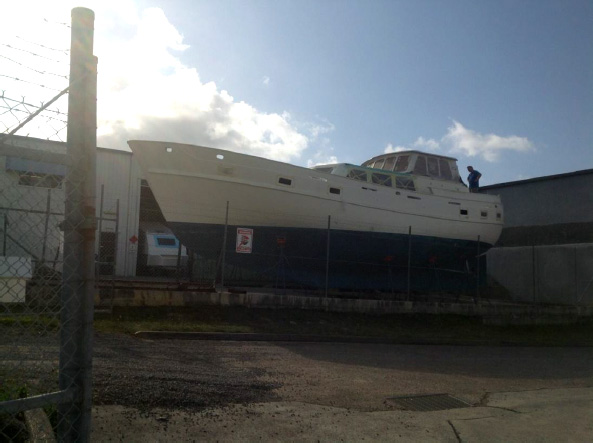 Cheoy Lee 52'
Another exciting project for Bluewater is the development of a totally new boat which is at the opposite end of affordability to what we are used to, and depending on time may be launched late 2014.
We would like to congratulate both Gail & George Grant "Southern Belle" and Heidi & Greg Turton "Sabbatical II" for successfully completing their first major maiden voyages to Louisiades and Whitsundays respectively. Their new Bluewater's handled impeccably from all accounts.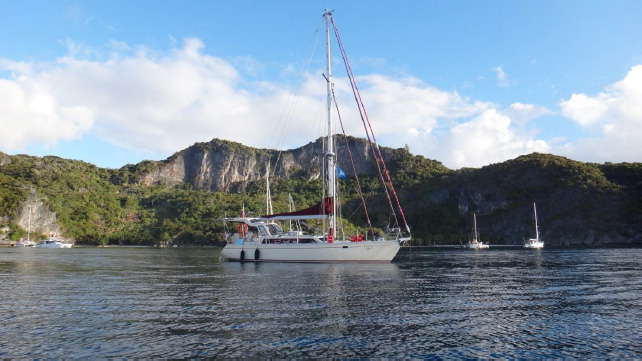 "Southern Belle" in Louisiades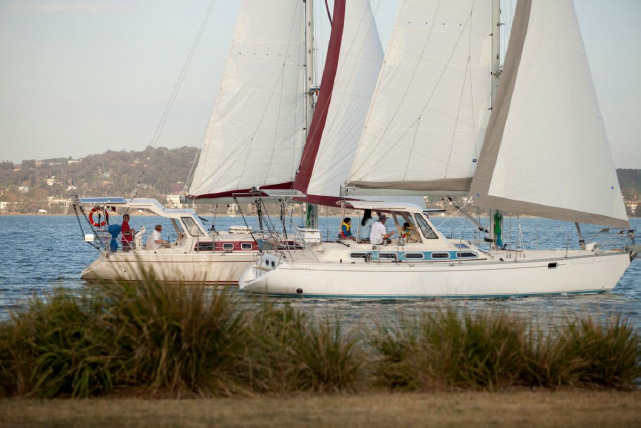 "Southern Belle" and "Sabbatical II" sailing on Lake Macquarie.