Wayne & Heather Reed - Bluewater 400 "Leyla" - Why We Chose a Bluewater
Well the rationale behind this decision was very simple. I had sailed for many years on a range of different yachts in harbour races, coastal races, offshore races and chartered yachts in various locations around the world. The majority of these yachts for 'fit for purpose' - lightly built, sparse and reasonably complex to sail well. In 2011/12 we competed in the Clipper Round The World Yacht Race. These yachts were built to withstand rigorous conditions and were strong, solid and instilled great confidence in some of the worst conditions one could encounter. One failing however on these yachts was lack of protection from the elements on deck. From the Southern Ocean to the tropics, there was no relief from the cold wind and rain nor from the relenting heat of the tropics.
We wanted a yacht that had to meet a lot of criteria that had been slowly added to a long list of 'wants and needs' over the years. Solid, spacious, safe, capable of being handled solo if required. When we decided to retire and commit to pursuing a sailing lifestyle the search for a suitable yacht commenced in earnest. We looked at a vast variety of yachts over several years, visited almost every boat show and spent a lot of time searching the web.
At a boat show in Sydney a few years ago I had met David when I had a look at his Bluewater 420. What was not to like. It met virtually every criteria that was on my list, well built, solid, strong, integral keel, skeg hung rudder, spacious below, protection from the elements and most importantly, manageable by one person if required.
So the search began for a pre loved one. David and his team were very helpful and accommodating. A tour of the factory and an opportunity to see a new Bluewater 420 being built sealed the decision that this was a yacht that could handle any conditions that we may encounter. The build quality was outstanding.
We purchased "Leyla" in April 2014 and asked David to make one small modification/addition. We plan on cruising Australia/New Zealand from Tasmania to the Kimberlies and hopefully beyond, and after our Race experience being exposed to the elements we knew protection whilst on watch was critical. We decided that a permanent hard dodger / bimini combination was a 'must have' option. David and his team were very easy to work with and were very patient with answering all of our questions, perhaps the same questions several times.
If you are looking for a comfortable, well built yacht to make you feel safe and secure in any condition, ensure you have a chat to David at Bluewater Cruising Yachts. The name speaks for itself.
Wayne & Heather Reed, "Leyla"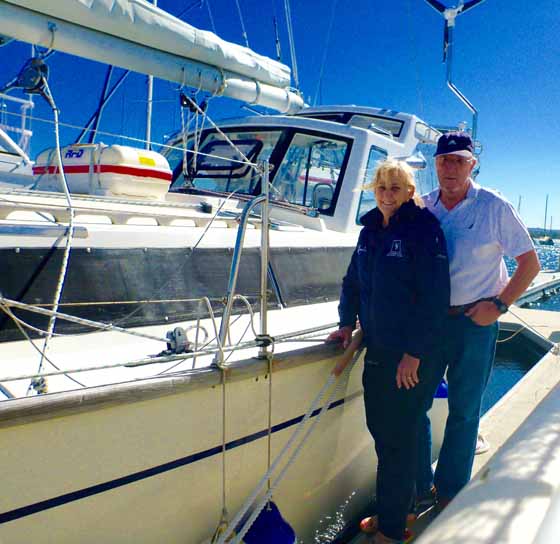 "CHARLIE'S DREAM" UPDATE
2014 BRISBANE TO GLADSTONE YACHT RACE
Charlie's Dream was one of 30 yachts to compete in the 308nm Brisbane to Gladstone Yacht Race. Conditions were very light but fortunately as a result of a new larger Hood genoa (and of course great sailing ability) we found ourselves leading on PHS by the second day. However while sailing along the Breaksea Spit north of Fraser Island, the wind then almost completely died. We were caught too far out and as a consequence of the south flowing East Australia Current were taken in the opposite direction we wished to sail. There was nothing we could do about it until a few wind zephyrs enabled us to get closer to the Spit. I learnt later from skippers wiser than me that the strategy is to sail very, very close to the breaking waves of the Spit. This can get "hairy". Eventually, with no wind, we had no choice but to start the engine for a few hours to make progress to Gladstone.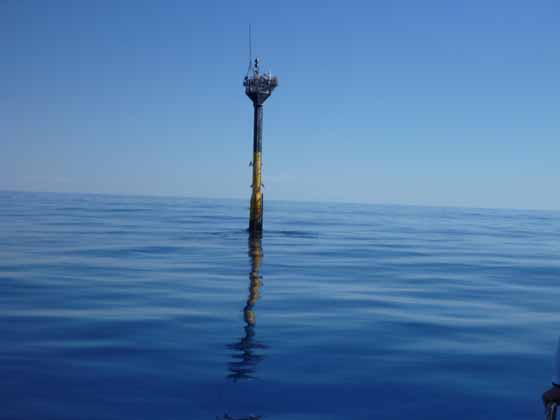 This meant retiring from the PHS handicap division but we were still competing in the cruising division where engine use was allowed (albeit with penalty). Eventually the wind returned and we finished without incident. At presentation time we learnt that we had come 2nd in the cruising division and had picked up the prize for "Best Presented Yacht and Crew at the Start".
2014 ROLEX MID SEA RACE
This 608nm race starts in Malta and passes through the Straits of Messina to circumnavigate Sicily and pass numerous other islands including the active volcano Stromboli. The race has been described by Ted Turner as "The most beautiful race course in the world". I competed in this race as navigator aboard a Beneteau First 45. It was regarded as probably the toughest Middle Sea Race on record due to a nor-westerly storm that came through on the 5th day. Winds to 60 knots and seas to 9 metres were experienced resulting in 71 yachts out of a fleet of 122 retiring. Broken masts and rudders were reported. We had to retire because of a torn mainsail and destroyed headsail leaving us to sail for 20 hrs downwind with staysail alone in 40kn winds and five to nine metre seas. We could each only helm for half an hour at a time during the night. A great experience!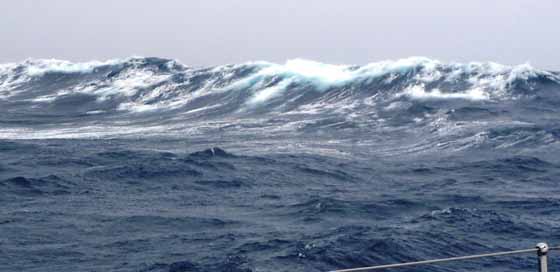 2014 ROLEX SYDNEY HOBART YACHT RACE
This was the 5th Sydney Hobart for Charlie's Dream. The trip from Brisbane to Sydney was a dream run and so comfortable a Booby bird joined us for the ride.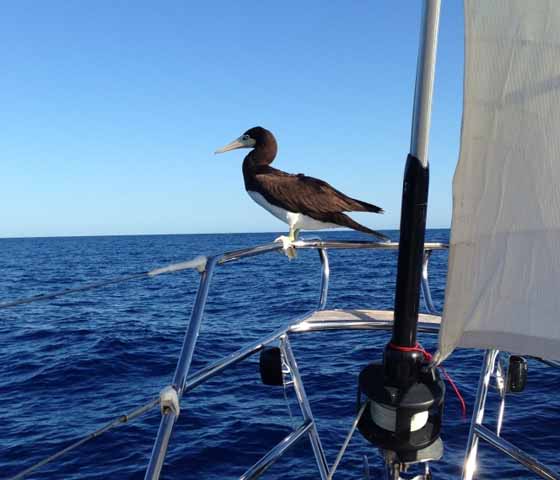 The start of a Sydney Hobart is always very exciting for crew.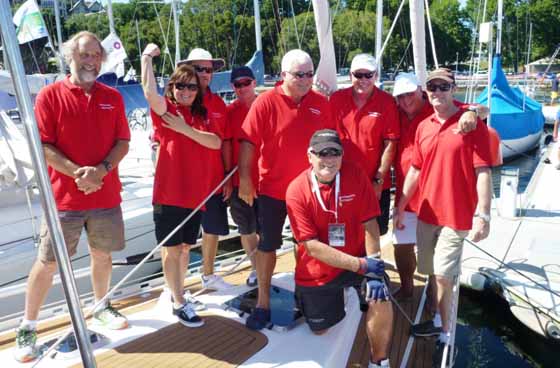 Conditions were bouncy at the start.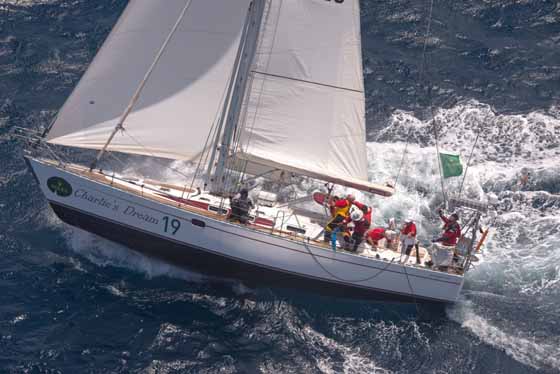 The breeze dropped when half way down the NSW coast but then picked up to 30 knots for our Bass Strait crossing which was aided by the East Coast Current.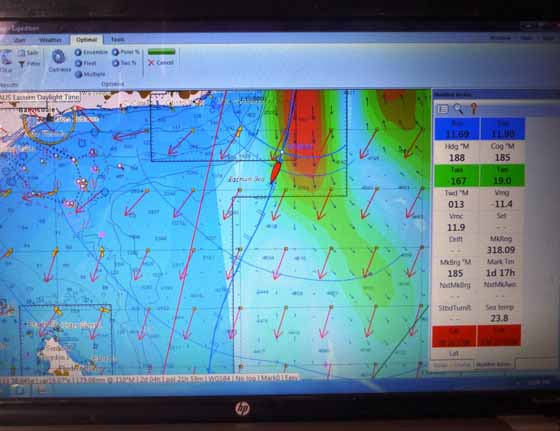 We had the usual 40 knots of breeze coming down the east coast of Tasmania.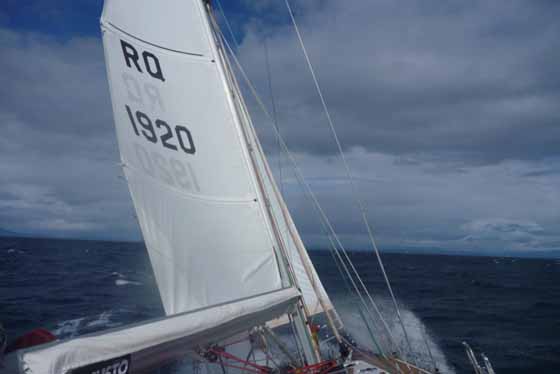 Tasman Island is always a joy to see.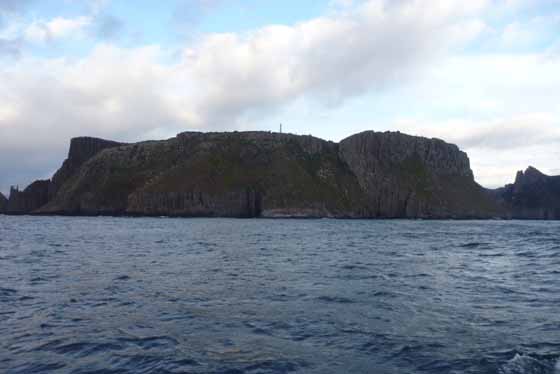 A highlight was the final race across Storm Bay.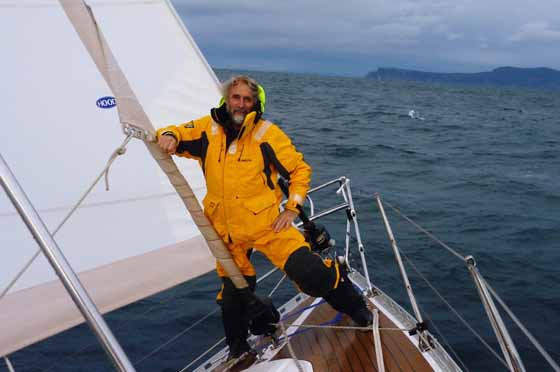 And then up the Derwent where we narrowed the lead of the yacht Maluka of Kermandie from about 8nm to just 3 seconds at the finish line.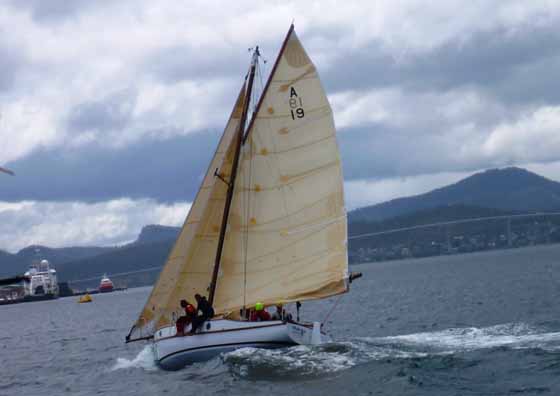 2015
We had intended to circumnavigate Tasmania but, due to some family issues, that did not occur. However we cruised to Flinders Island and down to the Tamar River to stay at Beauty Point. Marion's Vineyard is only 10nm upstream from here and well worth visiting. Apart from great wines they have a long jetty to secure your vessel.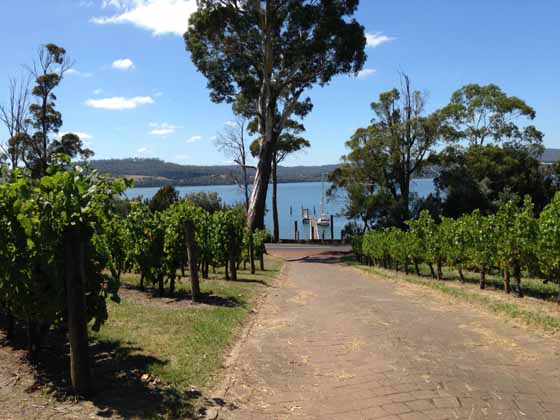 In April I brought Charlie's Dream back to Manly in 6 days with just one crew and am now sailing every Wednesday (WAGS) while contemplating where next to take Charlie's Dream.
Peter & Virginia Lewis, "Charlie's Dream"
"CELAY" SAILS TO HOBART
Peter & Sue Crawford left for Tasmania mid December 2014, and sailed their much loved "Celay" together crossing the Bass Strait on their own for the first time in their Bluewater 420. They both had a great time with much seen, plenty of great sailing in varied conditions. The Bluewater 420 went well and lived up to its Bluewater pedigree. Their new dodger, bimini and clears kept them warm and dry as well as being aesthetically pleasing. What more could we ask for. The diesel heater also proved to be a great investment.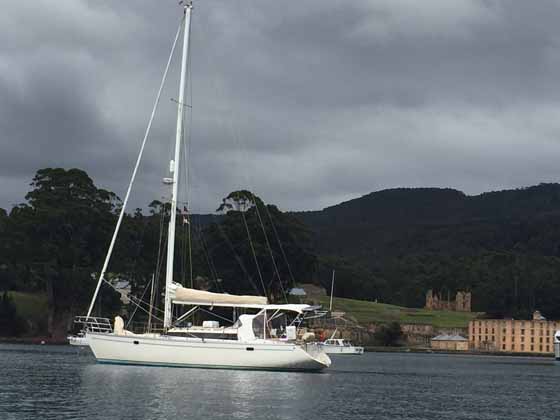 The Bluewater 420 is a boat built to do the hard yards, short handed, in all conditions with the crew having smiles on their faces. Thanks David and his team for building a first class yacht that has never let us down. Peter & Sue arrived back home to Pittwater in late April 2015.
Peter & Sue Crawford, "Celay".