CYGNET 20 - SEEING TRIPLE
It was very exciting for Bluewater Cruising Yachts to have 3 of its Cygnet 20's on beautiful Lake Macquarie last week having a sail, and seeing them all side by side. A sight to behold.
We also took some drone footage of the gaff rigged trailer sailers, and David, Will Hardcastle (Designer) and Bluewater staff partook in some friendly, evenly placed, match racing back to the jetty to test their sailing skills (whereby some have more experience than the others), albeit in light conditions which can be more difficult, and lets just say it showed. All in good fun though.
A proud moment for the Bluewater Team, and we look forwawrd to sharing more pleasureable and exciting times together sailing such a beautiful craft.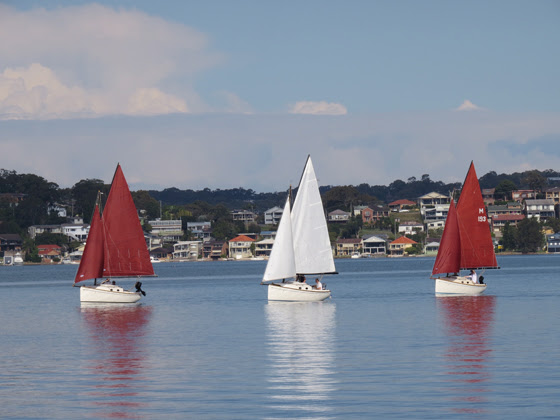 Please meet owner Mark from Central Coast, NSW who looks very happy and proud to be taking delivery of his brand new Cygnet 20 "Tide Rider". Mark is looking forward to using his Cygnet 20 with his wife and family, and enjoying many of our beautiful waterways.
There are also plans to do the Hawkesbury River sail from Windsor to Brooklyn, a bit of a reenactment of one of Captain Cook's Endeavour's three ship's boats known as "The Yawl" which is planned for the Long Weekend in June.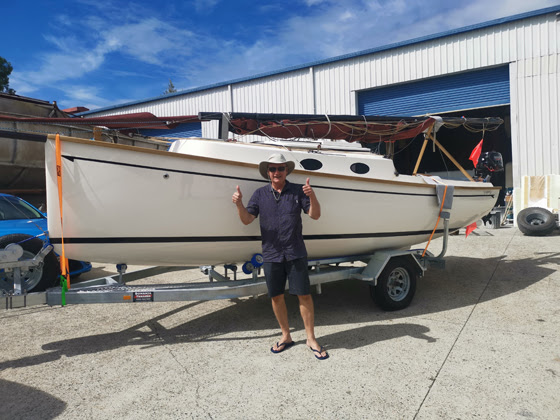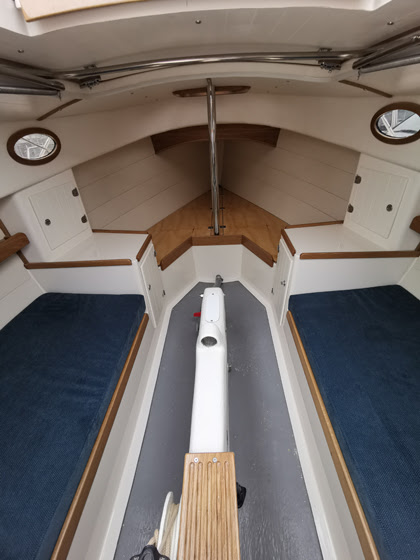 SANCTUARY COVE BOATSHOW 2019
The Sanctuary Cove Boatshow has started today and the latest Cygnet 20 build is being exhibited at the Show.
Come down and see David as he would love to show you through this Cygnet 20 "Hopewell".
Show details as follows:
Date: Thursday, 23rd to Sunday, 26th May 2019
Time: 9.00 am to 5.00 pm Daily
Venue: The Marine Village, Sanctuary Cove