CYGNET 20 - #15 & #16 ORDERS TAKEN
Bluewater Cruising Yachts has taken its 15th order to a Bega, NSW customer, and 16th order to a NT couple which now means Cygnet 20 orders are booked out to Sept/Oct 2020, and Bluewater are very excited to see these numbers growing. This beautiful, gaff rigged trailer sailer features water ballast - light to tow, carbon fibre rig - 15 minute setup, sleeps 4, and sails well in light and strong conditions.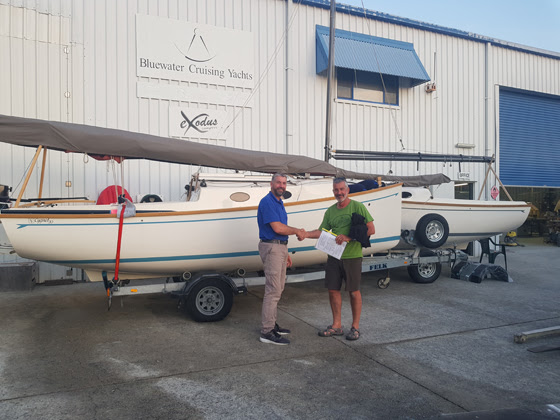 It was also envisaged that as numbers grew we could form a small fleet to "Raid" - sail and row on beautiful Australian rivers/waterways, and so far have been on the Hawkesbury and Hunter Rivers. The oars are proving a popular option to take advantage when there is no wind and partake in some exercise. A draft schedule of Raids for 2020 is currently being drafted.
Cygnet 20 – EXPLORE ADVENTURE RAID
For further information on the Cygnet 20 www.bwcy.com.au or contact David at david@bwcy.com.au or 0412 656 271.
CYGNET 20 "Kotare"
#4 hull "Kotare" was recently completed, tested, and will be shipped to WA shortly, and exhibited at the Mandurah Boatshow, Saturday, 16th & Sunday, 17th November 2019. The last 3 orders for 2019 are in NSW, another WA and QLD.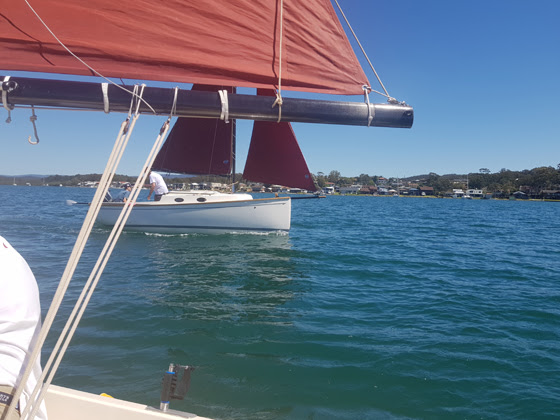 CYGNET 20 "Tide Rider"
Kathy and I were down at South West Arm, Port Hacking. We were away for four days and the versatility of the Cygnet 20 really came into its own. The tide was out when we arrived and we couldn't get over the first sandbar, so we spent the first night on a mooring buoy in the deeper water. Only problem was there was a big cat two moorings over that had a generator going most of the time.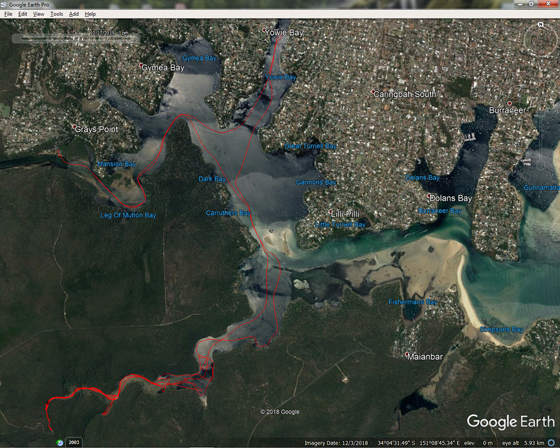 We left before breakfast going up with the tide and ended up anchoring for two nights where the time lapse/drone video was taken. It was well away from the big moored boats, ski boats and jet skis that frequent South West Arm (just how we like it!). We had the occasional visit from kayakers and paddle boarders who were surprised to see us as they paddled up to Winifred Falls.
Going up/down with the tide you get to experience two different worlds - floating on an aquarium or sharing the sandbar with all the creatures that come out at low tide. We explored the smaller creeks in the kayak, though we did get all the way to the end in the Cygnet at high tide. We had such a great time away thanks to how comfortable and well thought out the Cygnet is.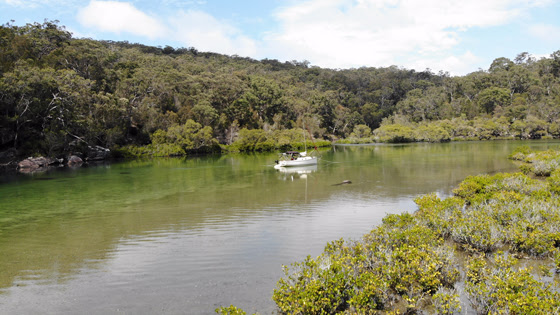 I fitted a bimini for this trip which worked ok but we are looking forward to the boom tent being finished.
Kind regards,
Mark & Kathy Stringfellow, Tide Rider

PS: our bathtub- Winifred Falls -not bad eh?
BLUEWATER 450M "Charlie's Dream"
Charlie's Dream is the second of only 2 Bluewater 450's made and often catches the eye of those who walk along marina berths, admiring and dreaming.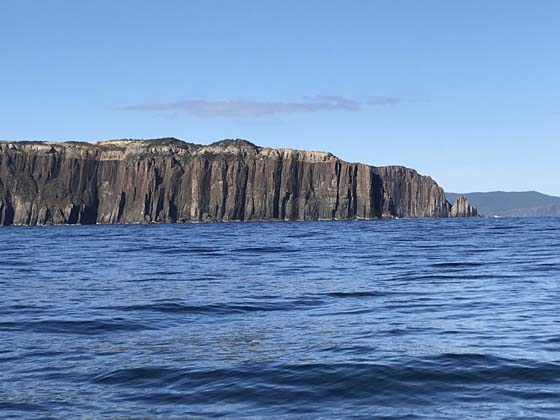 Since launching in 2008 we have sailed over 40,000nm which has included 6 Sydney Hobart races, 2 Lord Howe races, and numerous other races such as Brisbane to Keppel, Brisbane to Gladstone, Airlie Beach Race Week and Hamilton Island Race Week.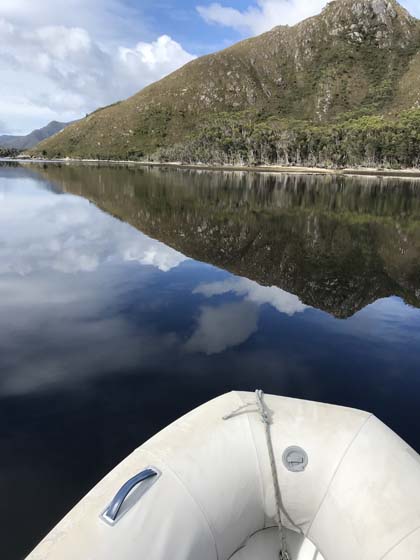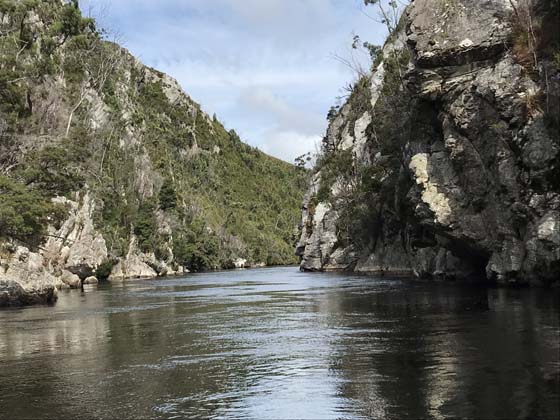 Needless to say there have also been many local Moreton Bay races. Non-racing trips have included passages to New Zealand, New Caledonia, circumnavigating Australia (mostly 2–handed), and 2 circumnavigations of Tasmania. The Tassie Circumnavigations are organised by the Royal Yacht Club of Tasmania in association with the Geelong Yacht Club and are held every 2 years, take 35 days, and are restricted to 45 vessels.
I recommend the rally to everyone. Called the Van Diemen's Land Circumnavigation (VDL-C), details and the Notice of Cruise are posted on the RYCT website. The next cruise is Feb 2021 – Charlie's Dream will be there!
BLUEWATER 420 "Southern Belle"
This past summer we sailed Southern Belle to Tasmania for the second time. Just like the first, Tasmania proved to be the perfect combination of splendid cruising grounds and delightful shore life.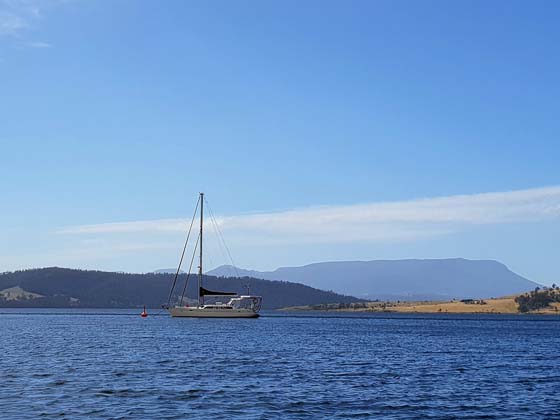 Unlike our last trip, where we sailed from Port Davey in the wild southwest to the Tasman Peninsula in the east and everything in between, this trip we spent most of our time enjoying the serene bays down the D'Entrecasteaux Channel. It was a real pleasure to take our time and explore the many little towns and attractions along the shore. We also ventured up the Huon River and spent time in the village of Cygnet for their annual Folk Festival. And, of course, we were in Hobart for all the activities around the Wooden Boat Festival.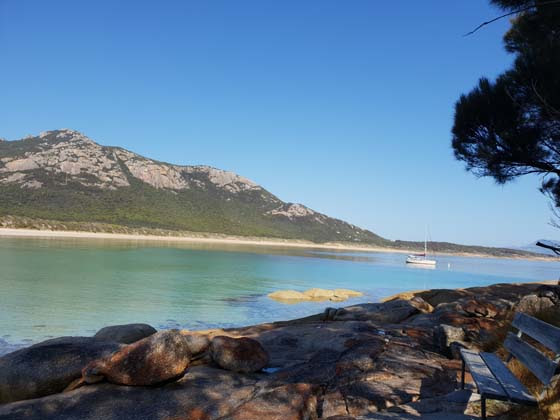 On the way back we visited the tiny hamlet of Lady Barron on Flinders and managed to find and rent a local's car for the day to explore the island. After a good day of sightseeing we left the next morning with the tide to sail around Flinders' rugged southwestern point. Our course took us along the Strzelecki National Park coastline and northwards to the magnificent Trousers Bay … surely one of the most beautiful places on this earth!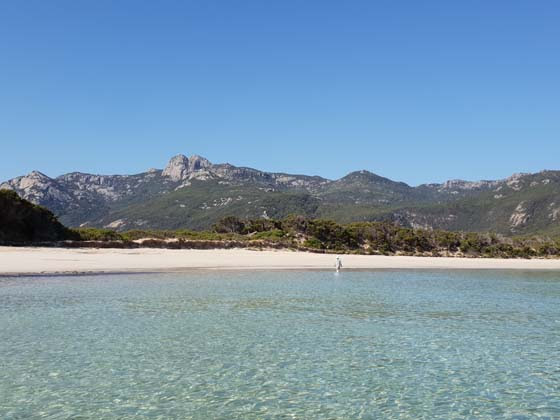 The whole bay floods the senses; the pristine white sand beach, crystal clear turquoise water and majestic towering mountains. Daytime it's breath-taking and at night with the moon shining on the mountains and the sea it is simply awe-inspiring. We spent several days there. It was hard to leave such a beautiful place.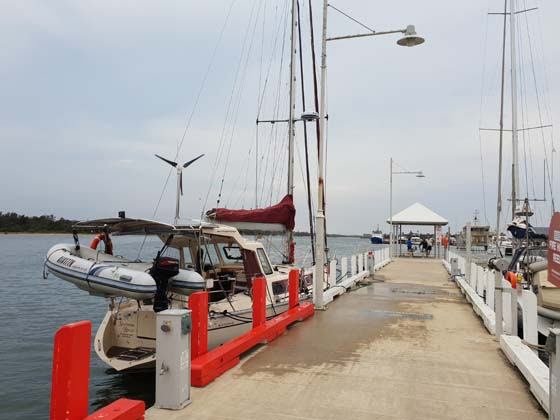 With the weather due to change we left Trousers Bay and sailed straight across Bass Strait in calm conditions to Lakes Entrance. It was our first time there by boat. Lakes Entrance is easy to enter, Gippsland Ports have one of the best websites for boating information we have experienced. Once there the Port is very welcoming to visiting yachts with well-marked free berthing along the town's many jetties. From there it's an easy sail up through the Lakes to Paynesville, the boating hub of the area. Just across from Paynesville is Raymond Island which is a famous Koala Sanctuary where visitors can count on seeing a koala in almost every tree!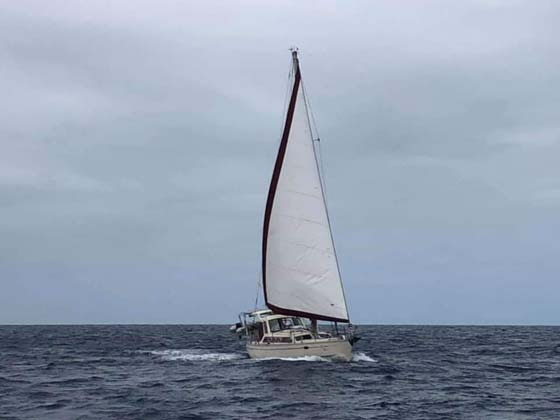 From Lakes Entrance we made the coastal trip around to Eden and from there up the NSW coast and home. After three and a half months we were back on our mooring in Pittwater. We travelled over 1500 nautical miles and nothing broke or broke down. Southern Belle, as always, was our beautiful, comfortable and reliable home on the water.