"China Girl" - New Zealand Adventures

Australia to New Zealand (3 weeks)
We started this trip end October 2017 and allowed 3 weeks (21 days) to complete a 10-12 days average crossing. For the third time as usual we used the services of Bruce Buckley (meteorologist) for the long term and short term weather planning.
Bruce suggested to do this trip as early as possible in summer (December to February) so due to work commitments November was the best time I had available. Due to Corinne and the kids not wanting to cross oceans as well not being able to take time off due to school, work and sick parents I needed to enlist for the first time crew as this was going to be my longest voyage as well, and I needed to prove to myself that I was capable (as well our Bluewater 420 "China Girl").
We ended up sailing 1500nm for a 1200nm trip due to the easterly wind against us all the way. At one stage we sailed 150nm to go forward 40nm. There was a lot of crashing and banging through the waves, and if anything I wanted to slow the boat down so this was as comfortable as possible.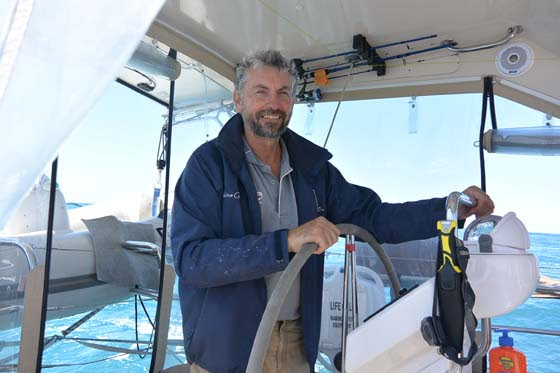 Highlights of the trip were:
sailing within sight of Lord Howe Island (which seemed to take forever to pass) due to the high peak of Balls Pyramid 600m.
a close encounter with a large sperm whale.
Sighting land off NZ knowing we made it.
Catching a kingfish just as the trip was finishing and celebrated BBQ fish and cold beer in Opua.
Good conversations and getting to know my crew better.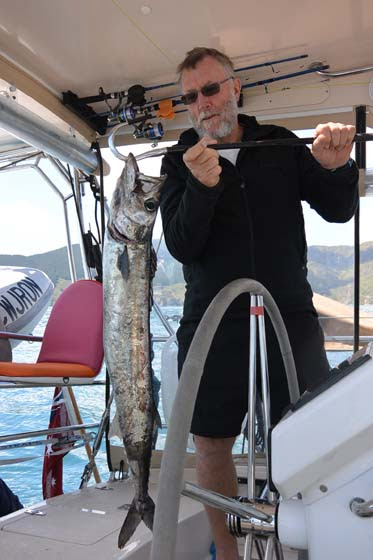 There was Wayne, a retired army Major and a Bluewater 400 owner. Max, an ex-army Commando Major, and Peter, an Ancient History Teacher. Wayne summed it up well when asked about the trip "I had a ball". That is how I felt to share this memorable experience with other like-minded crew was wonderful, exciting and satisfying.
Some lows were dealing with bow leak which was discovered by constantly punching into waves for days on end. Dinghy U-bolt breaking, and autopilot bolt shearing. This was in actual fact a good thing as it gave us all something to do (ie. steering the boat!). Great conversations and hanging out with the fellas and getting to know crew from different walks of life was also high on the list.
I had as well "China Girl" proven our endurance, and now could look forward to more adventures. I am hooked!
Opua to Auckland (5 months)
Leaving "China Girl" in Opua for 5 months was a good chance to explore this beautiful area which included Opua, Russell, Tutukaka, Urquharts Bay, Hen and Chicken Islands, Great Barrier Island, Arkles Bay, Beehive Island, Kawau Island, and Auckland Harbour to name a few.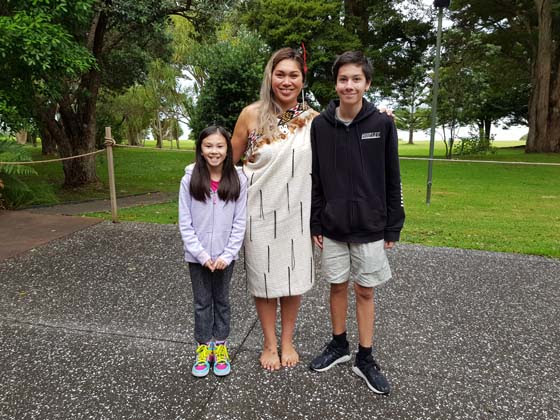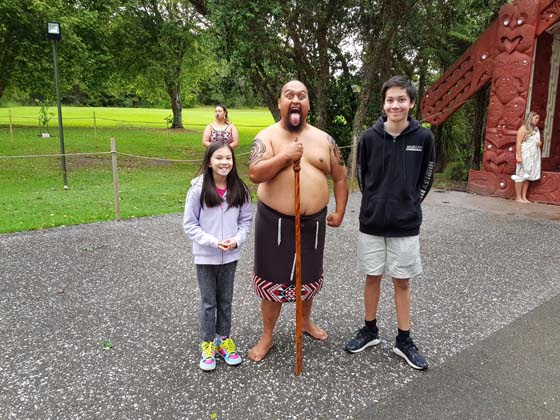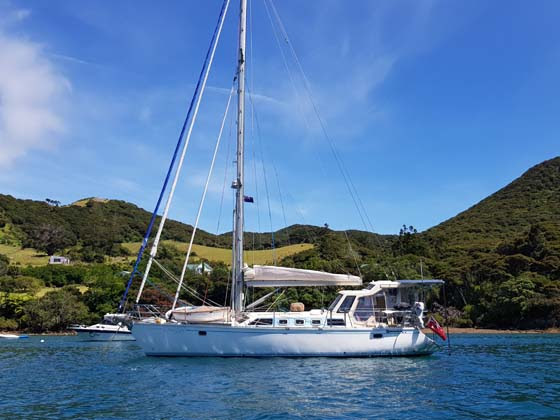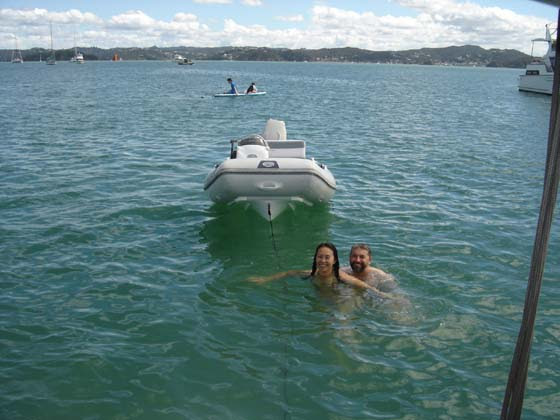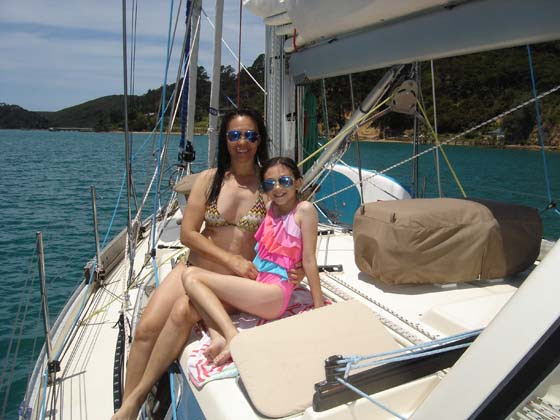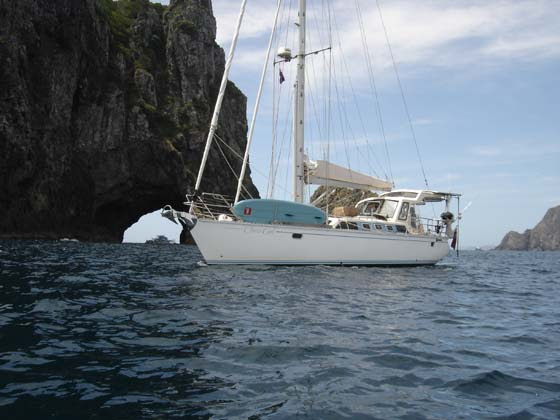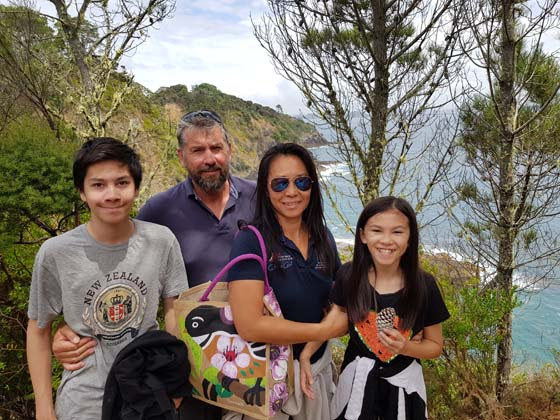 Highlights of this area included:

Taking "China Boy" (Walker Bay centre console dinghy) through the Hole in the Rock 3 times.
Sailing with Code Zero in a warm breeze in a foreign country.
Will catching fish with sausage bait.
Swimming in 26 degree water at Kawau Island.
Going for numerous walks Bay of Islands.
Anchoring off Robertson Island with a lagoon and lookout with incredible views.
New Year's Eve anchored in Russell (New Zealand's original Capital).
Waitangi Treaty Grounds and the cultural performance and Hungi dinner.
Capsizing "China Rose" (Eastport nesting pram dinghy) sailing in 20+ knots.
Sailing through 18' skiffs and having to change course to prevent a collision with an out of control skiff under spinnaker.
Numerous super-sized sailing yachts from around the world which were plentiful in these waters which you do not see in Australia that often.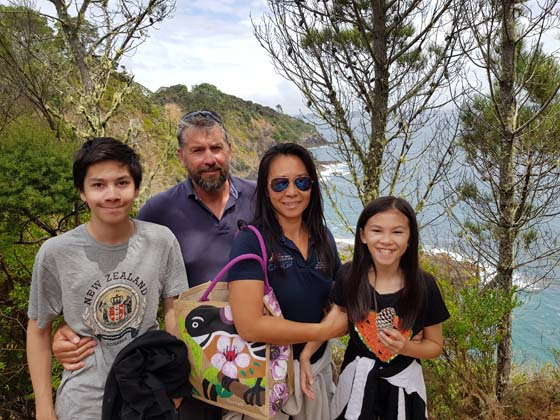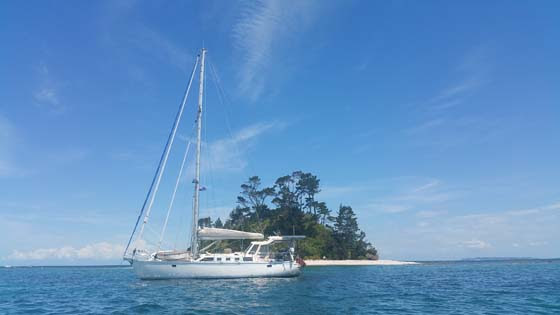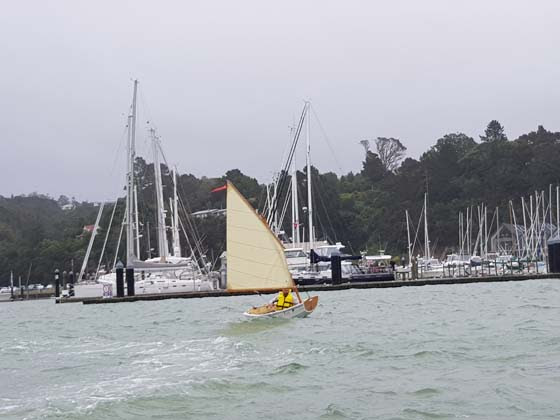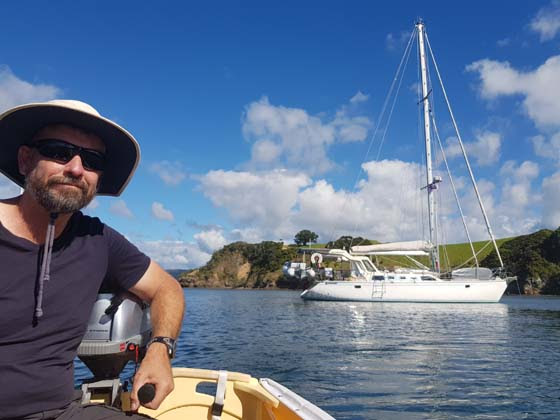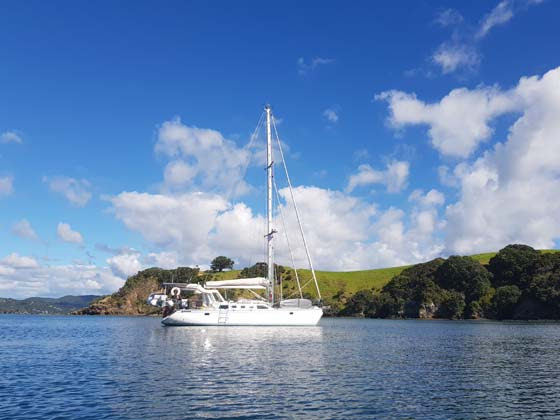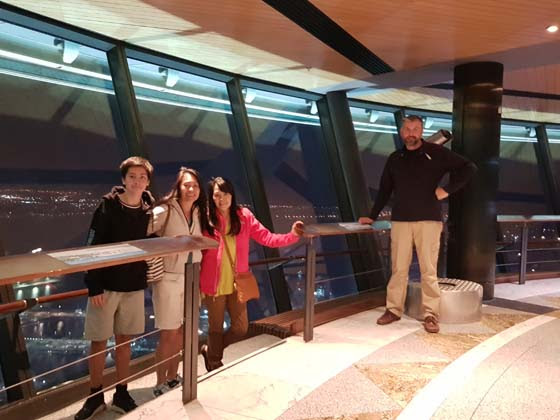 Hauraki Gulf (6 months)
Over the 6 months while "China Girl" stayed at Gulf Harbour Marina we had a chance to explore the Hauraki Gulf which included Waiheke Island and wineries, Mount Rangitoto extinct volcano, Half Moon Bay, "China Boy" trips, Auckland Harbour (exhibiting in the Auckland Boatshow 2018), Kawau Island again (School House Bay and walk to Mansion House), inland Hobbiton Movie Set, Rotorua, and Tauranga.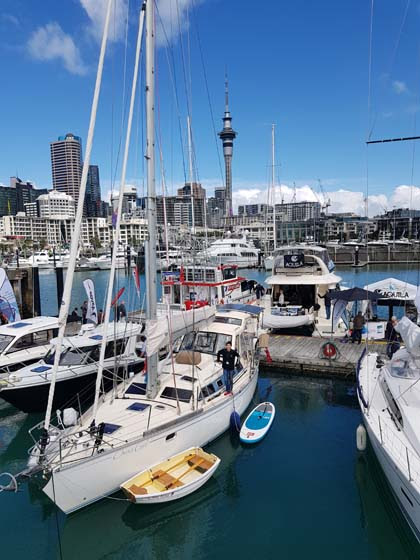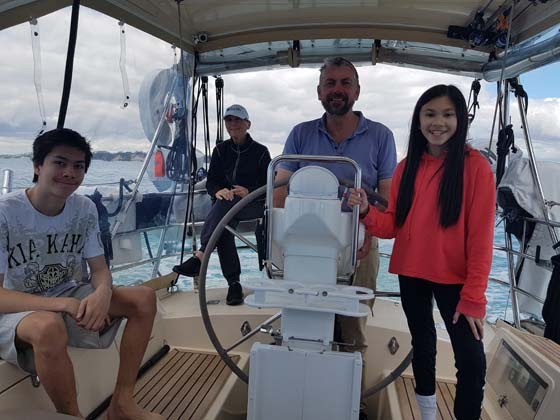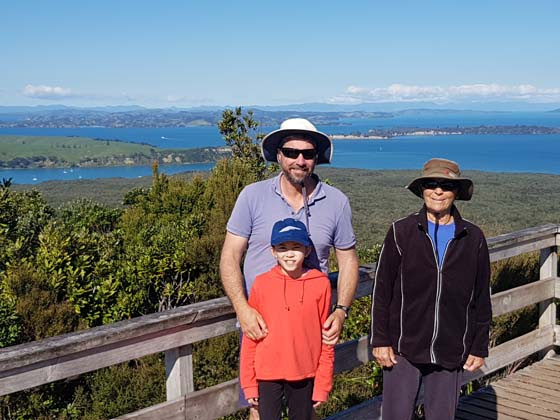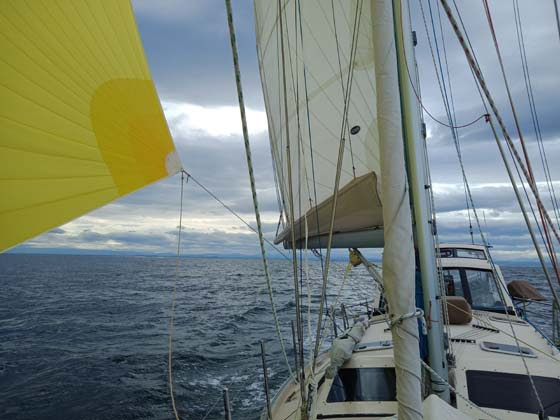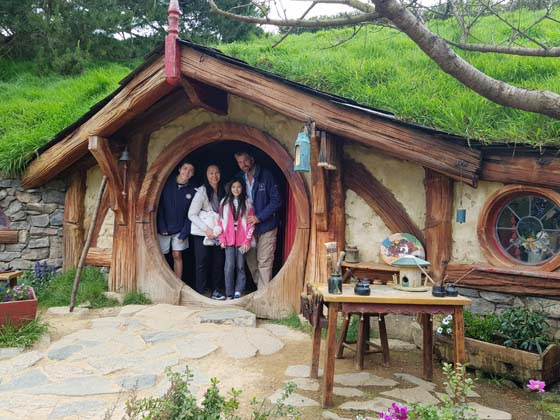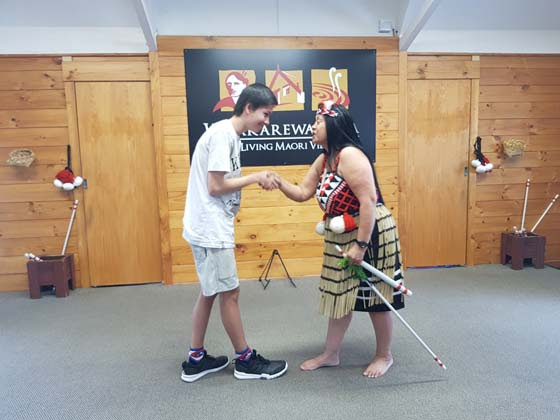 FIND A CREW WEBSITE
Anyone who is looking for crew to assist with passage making (as perhaps their wives / partners are not that keen to do ocean crossings) then I have found the findacrew.net website to be very helpful to coordinate like minded people from all over the world to join you and your boat on short to medium passage making. I have used findacrew on 3 occasions and so far so good, and I can highly recommend this as an alternative, and still being able to use and experience your Bluewater as it was designed for. Don't let the lack of finding crew stop you from following your dreams of bluewater sailing!