Bluewater 400 "Antares" Cruise to Lord Howe Island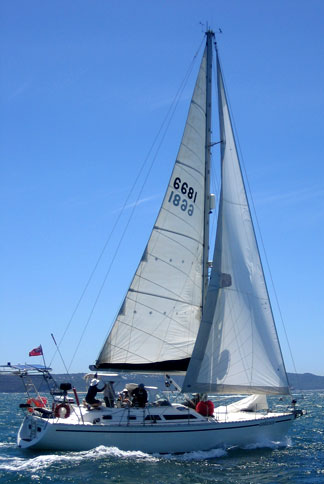 In November 2009 the Bluewater 400 "Antares" made a cruise from Broken Bay to Lord Howe Island. Relatively quick passages of 3 days duration each way were achieved.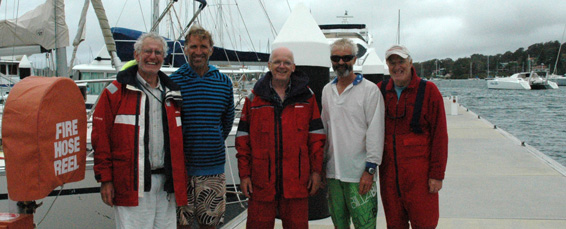 While there were favourable reaching winds for the most part, for more than half the time the wind strength was in the vicinity of 30 knots. The strongest winds experienced were 50 knot NNW.
In the heavier conditions the Bluewater 400 sail plan really came into its own. The staysail jib and a reefed main proved to be a very effective combination, proving a sail plan that made steering balanced and easy, while providing enough power to continue to make good progress. Three times in the voyage as the winds strengthened we had to completely take the mainsail down, and sail on the staysail jib alone. Even with just the staysail jib, we were in control and quite comfortable.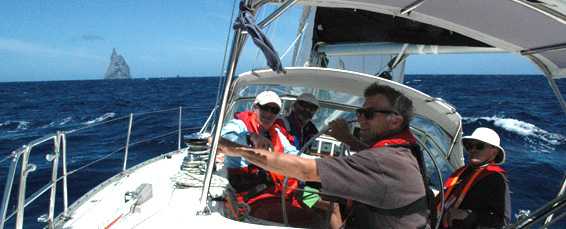 When the wind strength increased in excess of 40 knots with the steep seas building, we continued to hold course, taking the seas on the beam. While this meant we got breaking seas across the deck and into the centre cockpit, the Bluewater 400 handled the sea conditions very well not giving us any concerns.
The voyage was made with a crew of 4 going out and 5 returning and despite the heavy conditions, it was a very enjoyable cruise to a stunning destination.

Alan Pearce